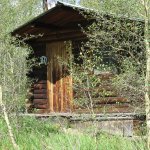 Breckenridge Village

Centrally located, the Village offers various lodging options including hotel-style rooms and condos for 2 to 10 people. Guests have access to fitness centers, a pool, and hot tubs. The shuttle to the wedding will leave from the Village. For reservations, call 800-332-0424 and use the group code BG4LBET (for the Betz/Hoke wedding).

Traditional hotel rooms with television and private bathroom. Classic hotel room ($108), deluxe hotel room ($115), or executive king room ($136).

Studios and suites with full kitchens. Various configurations of bedrooms and pull-out sleeper sofas in living rooms, so ask for details when calling. Liftside studio ($120), plaza 1-bedroom ($155), plaza 2-bedroom ($175), plaza 3-bedroom ($225), chateaux 2-bedroom ($198), chateaux 3-bedroom ($255).

Inns and B&Bs

Other Options

There are numerous condominiums, cabins and homes for rent in the area. You might want to check VRBO or Breckenridge Accomodations.